Best (Closed) Instant Messenger Chat Clients for Windows PC which are now History
There are a number of IM apps available, some of them are just market leaders like WhatsApp, WeChat and Facebook Messenger. Then there are the likes of LINE, Viber, Telegram, Skype, and Google Allo. These can be accessed from your Mobile phone and some like Whatsapp, Telegram and Skype and others also can be connected from a PC through their web url like http://web.whatsapp.com for example.
However there are some old memories below which were used on PC by millions, not long ago yet before the revolution of the mobile messaging platforms like Whatapp etc.
---
We said good–bye to Allo on March 12, 2019. During our time together, we brought you a smarter way to chat, with features like the Google Assistant, Allo for web and selfie stickers.
---
BlackBerry Messenger's consumer version to be discontinued on May 31, 2019.
The announcement marks the company's admission to the huge drop in its user base since consumers have started transitioning to other messaging platforms like Facebook Messenger and WhatsApp. BlackBerry's efforts since 2016 to introduce new features and content to the app meant to somehow suppress the exodus of users proved futile for the firm.
---
Yahoo! messenger: Closed down in July 2018.
The app is shutting down on July 17, 2018 after a 20-year run. Yahoo, which was acquired by Verizon in 2017, didn't give an explanation for shutting its messenger down, but given the sheer amount of already popular messaging apps on the market, it was probably hard to compete with the existing product
---
Windows Messenger 2011: It is available as a part of Windows Live Essentials at Windows Live website. It lets you chat with your Windows Live, Facebook, AOL and Yahoo contacts. Some features such as file sharing, sending nudges, voice and video chats are not available for every network. You can only enjoy full power of a Messenger while chatting with a Windows Live only. Use Skype now instead.
---
Pidgin: Pidgin is a chat program which lets you log in to accounts on multiple chat networks simultaneously. It is compatible with the following chat networks out of the box: AIM, ICQ, Google Talk, Jabber/XMPP, MSN Messenger, Yahoo!, Bonjour, Gadu-Gadu, IRC, Novell GroupWise Messenger, QQ, Lotus Sametime, SILC, SIMPLE, MySpaceIM, and Zephyr. Pidgin supports file transfers, away messages, buddy icons, custom smilies, and typing notifications. Numerous plugins also extend Pidgin's functionality above and beyond the standard features.
---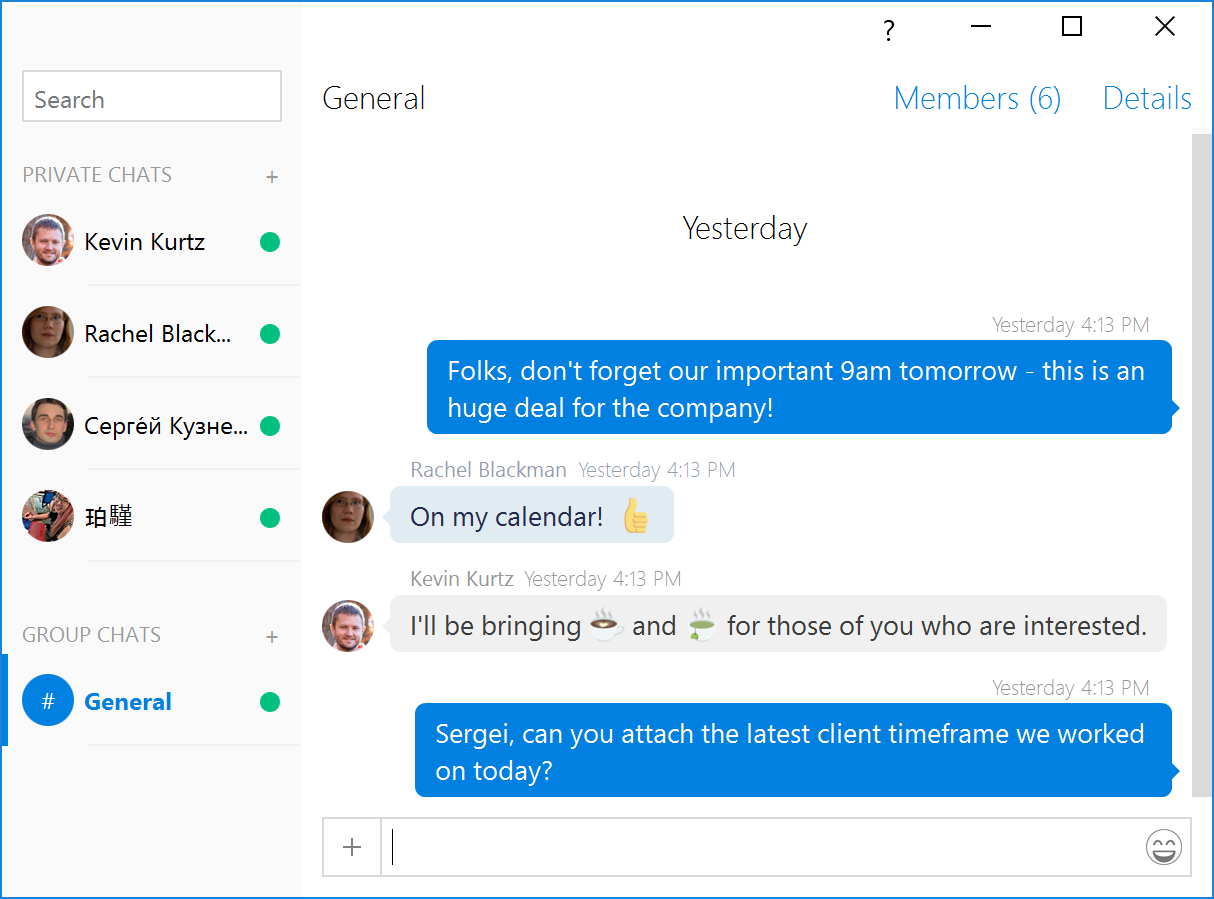 Trillian Astra: Trillian is a fully featured, skinnable chat client that supports AIM, ICQ, MSN, Yahoo Messenger, and IRC networks. It also supports standard features such as audio chat, file transfers, group chats, chat rooms, buddy icons, multiple simultaneous connections to the same network, server-side contact importing, typing notification, direct connection (AIM), proxy support, encrypted messaging (AIM/ICQ), SMS support, and privacy settings.
---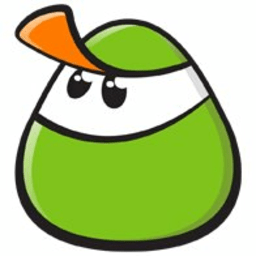 Digsby: Digsby is a multi-protocol IM client that lets you chat with all your friends on AIM, MSN, Yahoo, ICQ, Google Talk, and Jabber with one simple to manage buddy list. It also lets you access updates of your friends will do on Social Networking websites.
---
Miranda: It uses very little memory and is extremely fast also requires no installation. It allows you to chat with friends on MSN, AIM, ICQ, Tlen, Yahoo! and Jabber for free. To use other features you need to use plugins.
---
Meebo (Web-Based, Free): Meebo is a web-based instant messaging solution. Rather than requiring you to install a client on your computer, you handle all of your instant messaging affairs through the Meebo web site (although they do have a lightweight system tray notifier available for Windows users). Registration is optional if you're using a single service like AIM, Yahoo! Messenger, Google Talk, or MSN Messenger; you can simply use your credentials for that service to log into it through Meebo
---
eBuddy
eBuddy (formerly known as e-Messenger) could be your solution. You can use the app to sign in to Facebook Chat, Google Hangouts, Yahoo Messenger, ICQ, and more, thus allowing you to hold conversations across all the apps in a single aggregated interface. At the time of writing, the app has 30 million users and deals with 17 billion messages per month. The app is accessible through both a web portal and your smartphone. There are apps available for Android and iOS.
---
ICQ: Amazingly, ICQ is still going strong. It was arguably the first app to offer real-time chat for individual user accounts that was focused on one-on-one conversations, helping to finally move people away from IRC.
After launching in 1996, it rapidly grew in popularity. The app reached its zenith in 2001 when it boasted more than 100 million users. By 2010, the number had dropped to 42 million. Today, there are just 11 million users.
---
Nimbuzz is best described as "WhatsApp meets ICQ." The app has all the instant messaging features you would expect to see, but there are a couple that really stand out.
The first is its compatibility. It has perhaps the broadest selection of apps out of all the services on this list. Windows, Mac, Android, iOS, and Kindles are supported, as are less-common mobile manufacturers like Blackberry and Nokia. There's also a web portal.
---
OTHER CHAT AND MESSENGER FREEWARES
---
BEST FREEWARE RESOURCES FOR WEBMASTERS