TRUSTMEHER.com WEB HOSTING INDIA
Leading Indian Web Hosting industry since almost 20 years now, we are reputed providers of Reliable and affordable cPanel Linux and Windows Plesk web hosting alongwith Domain registration in India.
TRUSTMEHER Provides you Best Linux Web Hosting on Top Linux Hosting platform cPanel, which is easy to use and customize. The cPanel Linux Hosting comes packed with Best Hosting features of the Industry like new versions of PHP and MySQL database with Fantastico, Auto responders, all standard cPanel features. Our Linux Web Hosting is Best suited for CMS or Content Management System Installation and WordPress or Joomla.
---
Linux Hosting
TRUSTMEHER offers Windows Plesk 12 reliable and inexpensive Web Hosting solution for small businesses, eCommerce websites and individuals. We offer Best affordable Windows web hosting, with stable Windows Servers. With our shared hosting plan you get lot of latest features and MsSQL and My SQL both databases., therefore you can be absolutely confident when you host it with TRUSTMEHER. Our Windows Hosting is also compatible with CMS like WordPress which can be easily installed.
---
Windows Hosting
---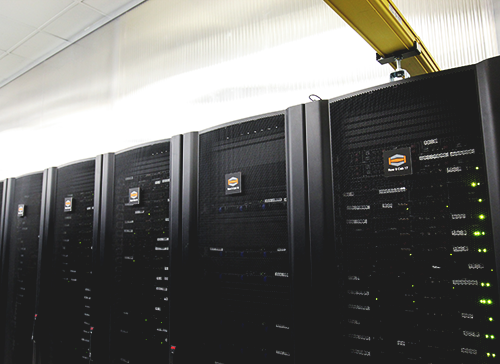 We are one of the India's leading and Best Top Web Hosting provider and Domain registration Company, offers reliable & cheap web hosting & reseller web hosting services in India on Linux / Windows 2012 and 2008 Servers. We serve a large number of Top Ranking and Best SEO Optimized Web sites in India. Also we provide various types Web hosting services such as dedicated Windows Web Hosting in India, dedicated Linux Hosting in India, Windows shared web Hosting India, and Windows 2008 shared Web Hosting. We also offer Reseller Web Hosting in India, with Cheap Windows Hosting plans for Indian Companies for Windows 2003 and 2008 Hosting environments. Our Linux Web Hosting, is also cheap low priced and Economical on cpanel Linux Servers in USA. We also provide Corporate use Windows Linux Web Hosting in India. Large Bulk Hosting plans for large organizational web sites with bulk data transfer requirements.
---
---
We provide ASP Web Hosting ASP.net Web Hosting MS SQL 2008 Web Hosting Cold Fusion Web Hosting Front Page Web Hosting PHP Web Hosting Perl Web Hosting MySQL Web Hosting JSP Hosting Java Web Hosting Java Servlets Web Hosting Tom cat Hosting Latest JSP / Java / Tomcat Web Hosting Services Windows 2008 Hosting ASP+PHP Windows Hosting Pleask Hosting Helm Hosting Cpanel Ensim Hosting on purely USA based best Servers which give you 99.9% uptime and speed. Come and try our Web Hosting services in India and we assure you that you will be one of our many satisfied clients.
Server Location: Data Center located at Orlando DC (USA) with HostDime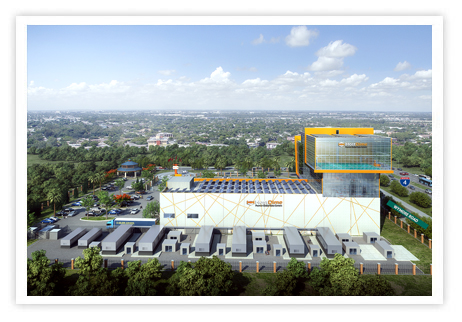 We host from Servers located in Orlando (USA) with 25,000 st ft Data center area with a single stories building which is Category 4 storm resistant, with On-site personnel 24x7x365 for monitoring, Electronic access control and physical security Interlocking Man-trap entry points with badge-only access and Biometric Hand Readers provided by ADT Security to all entering the DC. Over 50 IP Cameras provide Video surveillance throughout the Data Center.
Power Backup and Network Status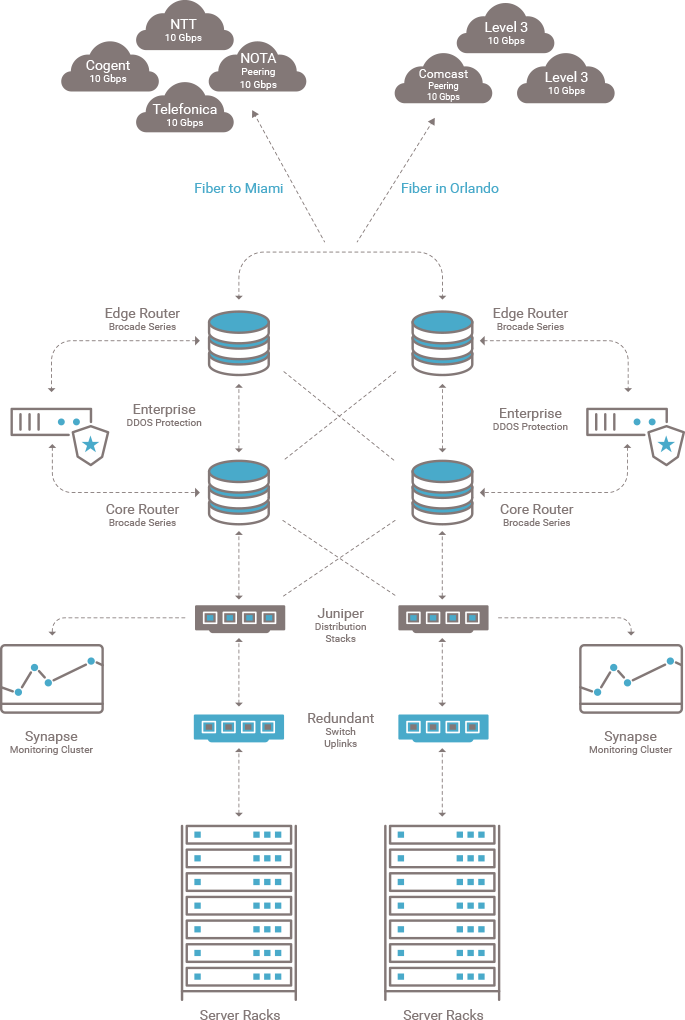 For power backup we have 1 X 500KW Caterpillar Diesel Generator, 1 X 1250KW Katolight Diesel Generator, 1 X 500KVA Powerware 9315 UPS, 1 X 480KVA Powerware 9390 UPS in a parallel N+1 configuration, 5 X Battery Strings (providing 15 minutes of runtime at full load), 2,700 Gallons of fuel capacity always available.
Connectivity and Bandwidth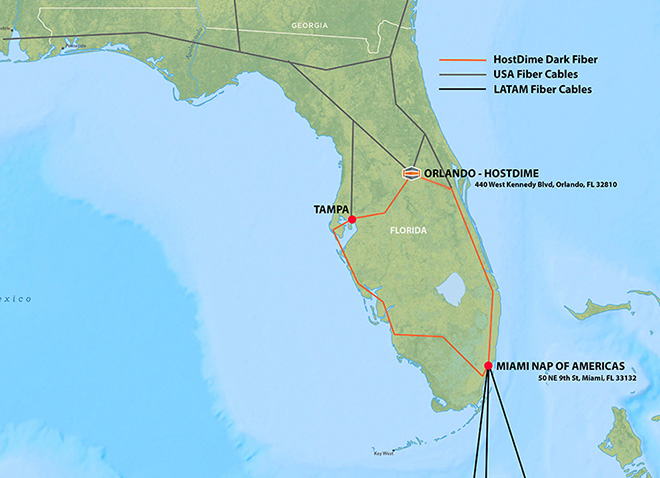 20GB – Level3 Communications
20GB – Backhaul to Miami Nap of Americas
10GB – Global Crossing
10GB – Tiscalli
10GB – Public Peering (NOTA)
20GB – Diverse Dark Fiber to Miami Nap of Americas
Private Network Availability
Air Conditioning
Constant 72F/45% humidity precision control with Separate cooling zones
237 Tons of total cooling capacity composed of the following :
6 X 30 Ton Liebert CRAC units
1 X 15 Ton Package Air unit
1 X 25 Ton Package Air unit
1 X 5 Ton Liebert CRAC unit
1 X 12 Ton Package Air unit
All of our services are delivered with guaranteed service levels and around-the-clock support. Our data centers are staffed with our on-site expert engineers and support technicians 24 hours a day, every day of the year. It is our own staff supporting our systems and services. Using the latest equipment and technology we proudly deliver exceptional service, support, and hosting solutions in our region and throughout the world.
Certifications
SOC 2 Type 2. Data Center hosting our servers has been evaluated by a third party independent validation source and is SOC 2 Type 2 certified based on the criteria set forth in paragraph 1.26 of the AICPA Guide Reporting on Controls at a Service Organization Relevant to Security, Availability, Processing Integrity, Confidentiality, or Privacy (description criteria) and the suitability of the design of controls to meet the criteria for the security (the common criteria) and availability principles set forth in TSP Section 100, Trust Services Principles, and Criteria for Security, Availability, Processing Integrity, Confidentiality, and Privacy (AICPA, Trust Services Principles and Criteria), as of October 31, 2016. To request a copy of our SOC 2 Report, please contact a member of our sales team and we would be happy to further assist you.
---