WEBSITE DESIGNING FROM TRUSTMEHER.COM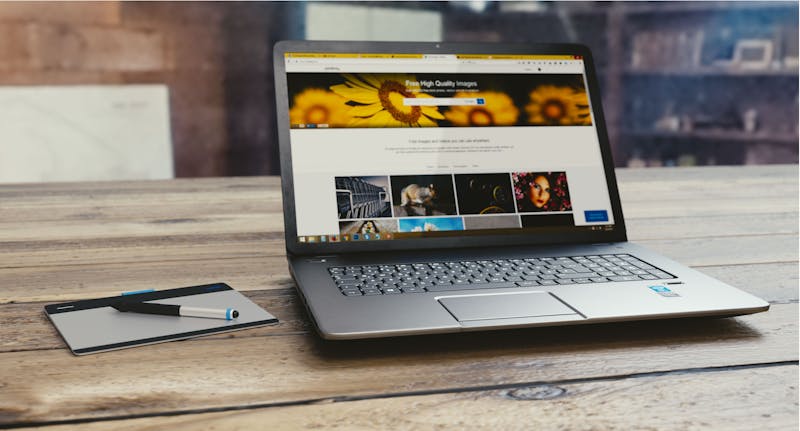 We provide Web site Designing and Deployment Service with par excellent Quality. Our designed Websites are well optimized for Search Engine and give much better SEO Rankings. We also provide consultancy for WordPress Customization and Installation. Also our Team offers Print and Media Graphic Design Services at affordable prices. We can also design and print brochure or flyers, etc for company requirements. Also we are capable of producing small Ad movies of approx up to 5 min duration for product or sale promotion of companies, for circulation on Social media like FB etc.
What is considered a good website design:
Faster Loading Responsive design websites
With changing time and technology the Principals of good website design have also changed. Right now good websites are considered those which primarily load faster on mobile devices or slow internet connections, and have a responsive design, which accommodates according to the screen size they are being viewed in, either a PC, or mobile devices like phones or tabs etc. The highly graphic and animation intensive websites are no more the first choice of web-designers or SEO experts.
Websites with original and genuine content
Secondly the content is considered the principal objective of the website. For higher SEO ranking on Google also content is the king. A well defined website with consistency and ease of navigation is considered and accepted well. However, the original content for a website is as important as its for any book or research paper. Search engines look for original and genuine content to give sites higher ranking.
Websites using client friendly technology:
There were times when maintaining websites was a difficult task and clients require round the clock attention of their website developers. Since the development of open source content management system, the websites have become more user friendly are scripts are being developed where site owners or bloggers can manage their own content and write website pages like any email that they compose. This however has been possible due to development of CMS like WordPress etc, which are very effective in handling personal website clients requirements, and have eliminated the all time requirement of a developers attendance. The CMS systems are even very effective in creating e-Commerce website with shopping carts etc, integrated with payment gateway systems. Except corporate utility websites, the SME websites or personal blogs are now a breeze to develop and maintain.
We have designed a number of websites for our clients but just for example few of our own websites are given below :-
www.trustMeher.com
www.trustMeher.org
www.trustMeher.in
www.infoBharti.com
www.akhileshsapre.com
www.amritahenna.com
We have specialized in CMS (Content Management System) based website design using WordPress, which provides a decent end user control panel for clients to manage their own website content from their desktop at home/office.
Contact us
---